Can Food Huggers® be recycled?
Updated 7 months ago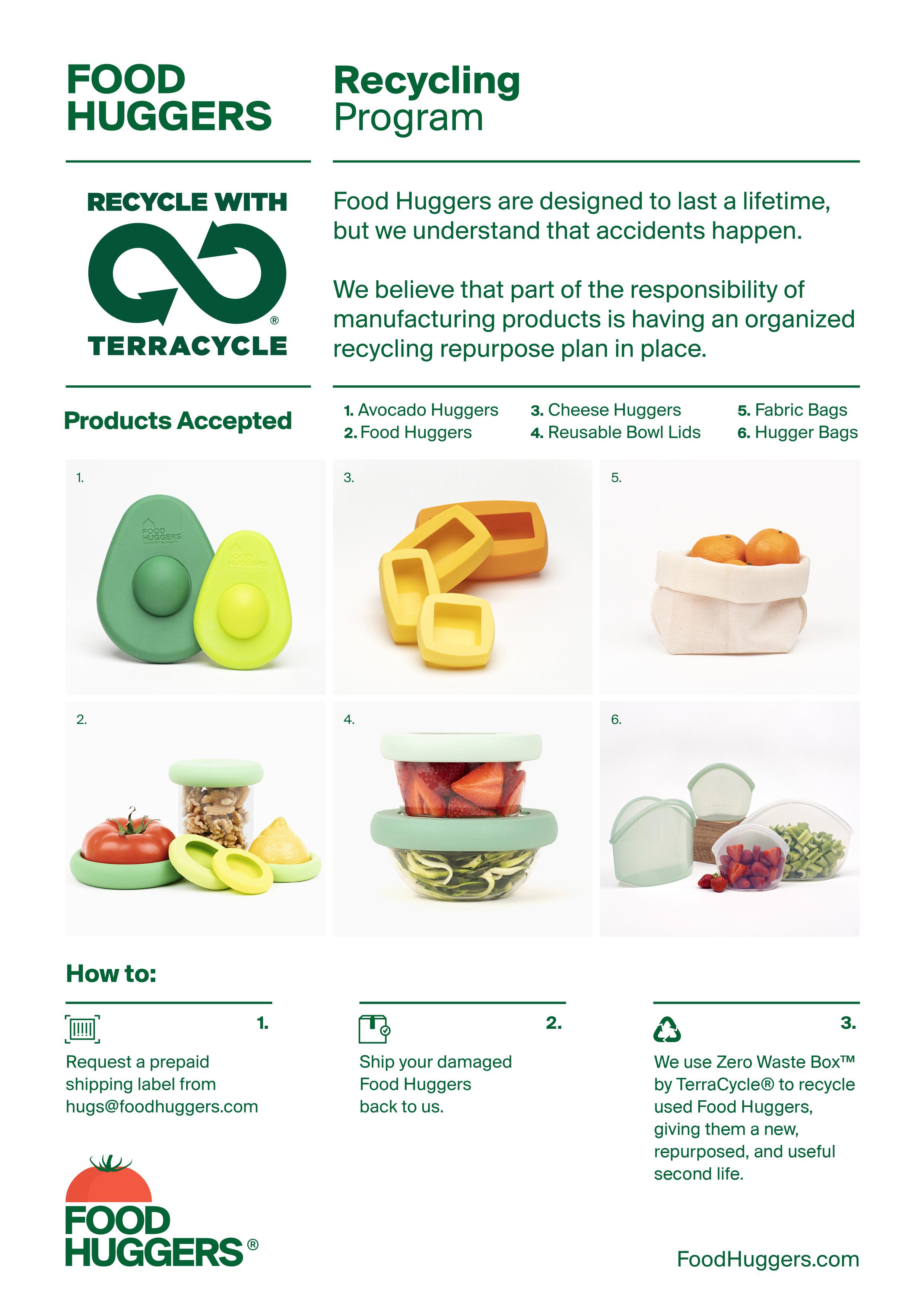 Absolutely, Food Huggers can be recycled! We give Food Huggers a second life with TerraCycle® via their Zero Waste Box™ solution. All you need to do is request a prepaid shipping label from [email protected], then send us your damaged Food Huggers. Your Food Huggers will be repurposed with TerraCycle when we receive them. Read more information about our recycling program here.
Our packaging is 100% recycled cardstock and 100% recyclable.
Was this article helpful?